"Retirement: What If?" Calculator (Browser Software)
Increase your sales with this simple, yet powerful, presentation and analysis tool.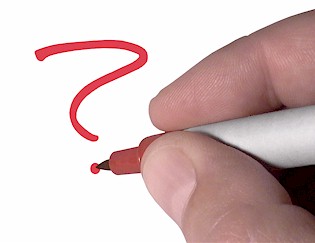 NEW Browser-Based Software - Now the "Retirement: What If?" calculator works on any device with a modern browser (IE7+, FireFox2+, Safari3+, Chrome3+)
NEW Works on Laptops/Notebooks/Desktops, PC (Windows) or Mac (Apple), iPad 1, iPad2, iPad3, Android tablets, iPhone, Android phones, etc.
NEW Also works in "Offline Mode" in selected browsers* (see below) when you are not connected to the Internet (may require acceptance of Offline Storage on your browser/device).
NEW Large navigation buttons and context enabled input for compatibility with pad and tablet devices.
"Define Your Goal" Tool - Help your clients understand and estimate their future retirement needs.
"Achieve Your Goal" Tool - Use this simple tool to answer all their questions; how much, how long, how often, and more!
"Achieve Your Goal" Tool + Solver - The same functionality as the "Achieve Your Goal" tool but with enhancements to solve for any one of the five inputs!
"Compare Results" Tool - Simply illustrate the dramatic effects of taxes and inflation when comparing types of growth assets.
"Inflation & Purchasing Power - Visualize the effects of inflation on your purchasing power.
"The Power of Compounding - Help your clients understand how to put the power of compounding to work for them.
"The Rule of 72 - Calculate the time it takes for an asset to double based on the interest rate.
This tool has been designed specifically for you! Order your copy today and help your clients better visualize the powerful financial calculations and tools only you can provide.
New reduced pricing!
Only:
$99.95
$49.95
Software Order Form
Online orders are processed through the SECURE order processing system, PayPal
This software is licensed for use by a single person. One person per license please.
After you receive your emailed receipt from PayPal you will need to register your software on each device you will access it from. You will need to enter the date and email address of your PayPal transaction to register your software. These numbers can be found in the upper-right corner of your emailed receipt.
This software is licensed for a time period of one-year. Continued use after each one-year license period will require a $29.95 renewal fee.
A one year license of the "Retirement: What If? Calculator" is
now only $49.95
Click the "Buy Now" button to place your order:


When you click the "Buy Now" button you will see:

If you do not have a PayPal account use the "Don't have a PayPal account?" link in the lower-right area of the next page (after clicking on the "Buy Now" button).


* Browsers that Support "Offline Mode"
Internet Explorer (IE):

No support until version 10
If you would like to use the calculator in Offline Mode please consider downlading and installing (or upgrading your current browser to) one of the more modern browsers listed above.
Other devices that support Offline Mode:
iPad: all versions with current software
iPhone: 2.1+
Android: 2.0+ (phones and tablets)